Please, take a minute to read about this UNIQUE item.
That's right. I said unique. While this is a pretty common drinking glass it is not the glass itself that is unique, but the fact that it was used by Frank Wilczek, one of the physics nobel prize winners year 2004. It was used to consume water by the famous physicist on december 16, only six days after he recieved the nobel prize in Stockholm. It has since not been washed, and the water that was still in it has been left to evaporate, leaving the DNA still in the glass.

"Frank Wilczek (born May 15, 1951) is an American physicist. Along with H. David Politzer and David Gross, he was awarded the 2004 Nobel Prize in Physics for his work on asymptotic freedom in the theory of the strong interaction." - http://en.wikipedia.org/wiki/Frank_Wilczek
This glass originates from the Swedish Upper Secondary School of Space Technology (Space High School) which Wilczek visited during his time in Kiruna, the most northern part of Sweden. In this exotic enviroment north of the arctic circle he among other things visited Esrange (European Space Range), the local rocket launch complex. The senior class at the school is now selling it to recieve some extra funds for a future field trip.
Also included is the glass his wife, Betsy Devine, drank from. Her blog can be found at http://betsydevine.weblogger.com/, where she also wrote about this visit - http://betsydevine.weblogger.com/2004/12/11.
SOON: PICTURE OF THE GLASSES AT THE ACTUAL TIME, TOGETHER WITH WILCZEK AND HIS WIFE!
Regarding shipping. We ship worldwide, but the buyer has to pay for it. Expected shipping costs to the USA is somewhere around $25, although it might be possible to push that down towards $15-$20. However, more on this at the time - we should be able to find something suitable.
---
On Jan-30-05 at 05:14:32 PST, seller added the following information:

ADDED PICTURE OF THE ITEMS IN ACTION!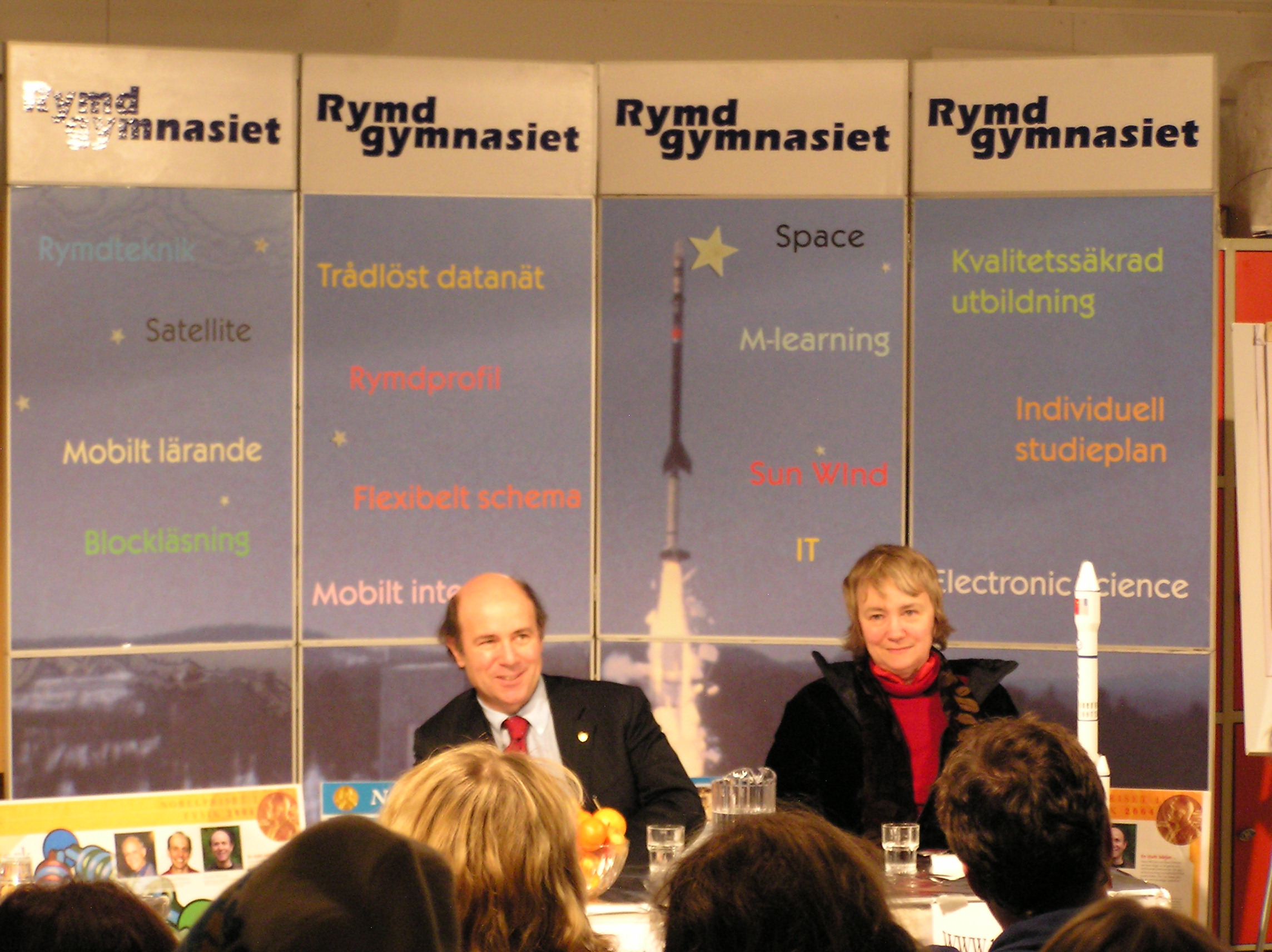 ---