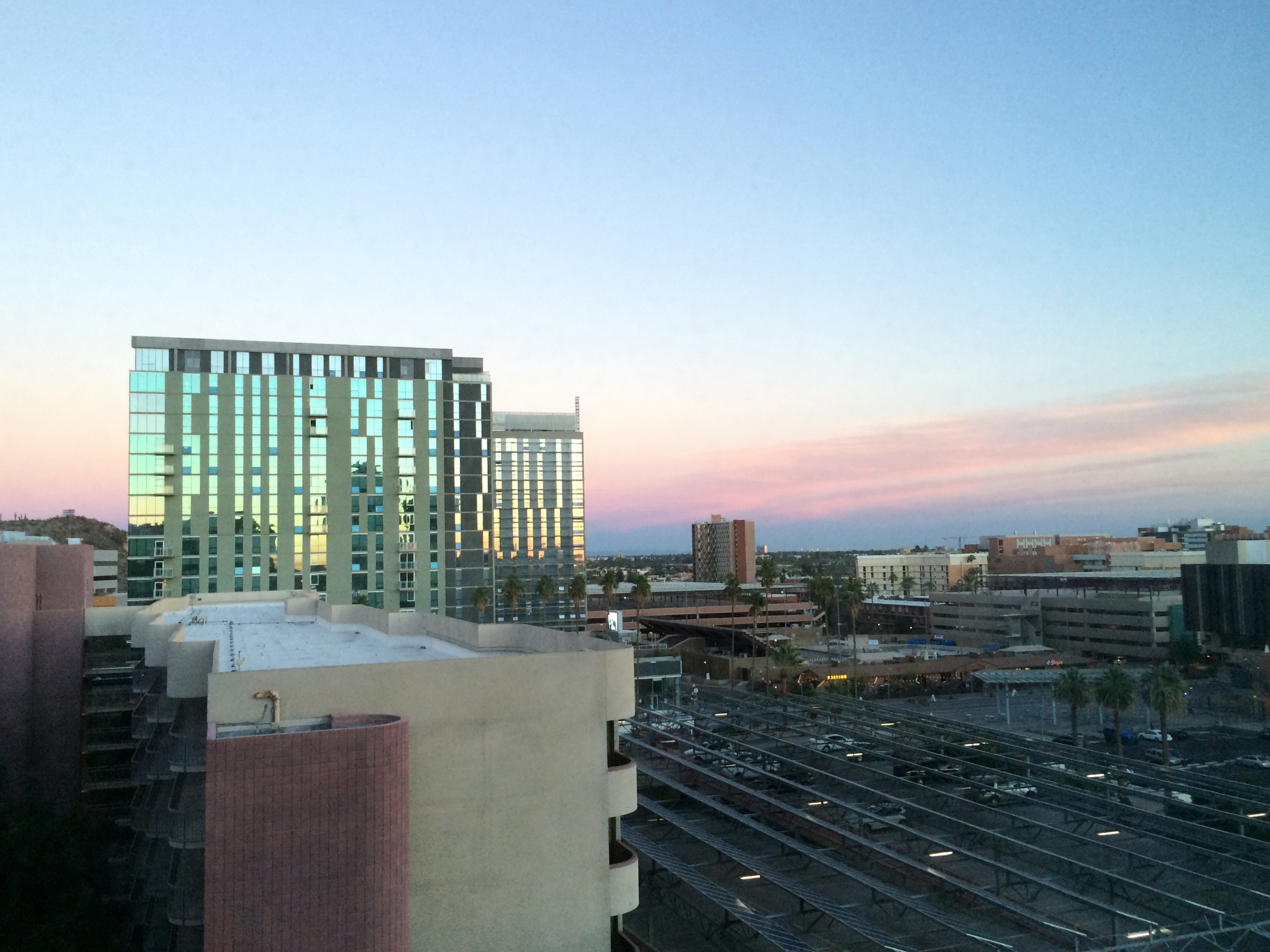 Our windows face east, so the best view we get of sunset is the reflection of colorful sky in the high-rise student apartment building not far from us.
I am not a big fan of modern architecture, but I am getting to love the many reflections of sky in the windows of University House.
One the other hand, enjoying a beautiful view may require the ability to ignore less beautiful parts of the view.
Or perhaps I could try to begin to admire the sight of vast acres of parking lot, low-rise cheap buildings, and macadam streets. That would also work.