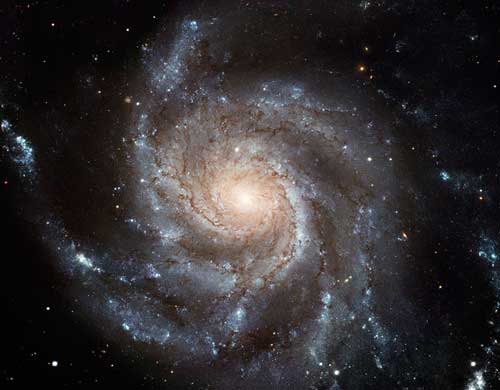 Galaxy Zoo is the project of some Oxford astrophysicists trying to classify millions of never-before-seen-by-human-eyes stellar objects that big computers have photographed.* It turns out that human beings are much better at doing these classifications than computers are. It also turns out that people all over the world enjoy doing this via the internet. (Insert words like "Web 2.0" and "social networking.")
Now learned Oxonians are trying to make it official that the name of one recently discovered object (maybe the first-ever echo from a long-dead quasar) should be "Hanny's Voorwerp." Why? Because this object was first seen and asked about by a young Dutch schoolteacher named Hanny, one of Galaxy Zoo's many enthusiastic amateurs. "Voorwerp" means "object" in Dutch. After Hanny flagged this unusual blob, Oxford astrophysicists used their connections to get other astronomers around the world to start taking closer looks at this bit of the sky.
That's just one of many surprises from the Galaxy Zoo collaboration, including an odd discovery in neurology aptly summed up as "People are screwed up, not the universe."
Hanny will be visiting Oxford this weekend, and I'm guessing the Oxford guys show her a very good time.
* Everything in the universe is "Miscellaneous"–until somebody steps in to tag it with real information.