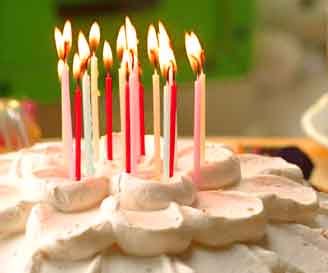 Dave Winer's Scripting News, still going strong at the ripe old age of ten (that's 110 in blogyears)…
Doc Searls got it right, in "A Post of Thanks.":
"When they scroll the credits of my life, Dave's is going to be one of the first names on the list. And when they scroll the credits for blogging, outlining, writing, scripting, journalism, XML, RSS, SOAP, podcasting and a pile of other technologies, standards and practices we will all eventually take for granted, the same will be true for those as well."
In 2003, I quoted what Dave said about "Why weblogs are cool"
Later, I called Dave a "big hairy non-girl", while praising him for something that now is just a broken link. Update: Here it is!
Dave's contribution to my first year of blogging, when he was a Harvard Berkman Fellow, may be overshadowed in the view of history by his use of Berkman Thursdays and Bloggercons to assemble a critical mass of bloggers, "real news" people, and technophiles and get them excited about stuff like campaign blogging. At Bloggercon 1, Dave showcased audiobloggers in front of a roomful of Apple-toting technophiles–those people, including Dave, soon pushed those concepts forward into podcasting.
For more of the wit and wisdom of Dave, see his own blog. Happy tenth, Dave, we look forward to the next ten!