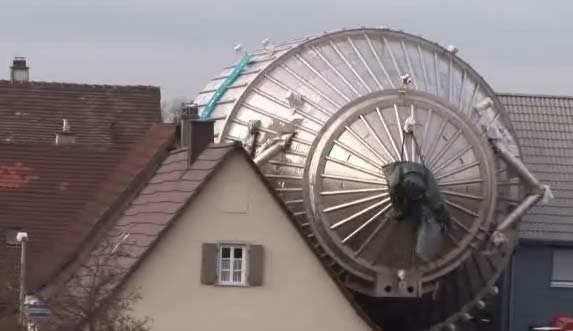 Lots of scary-metal-egg-meets-quaint-buildings footage in this 35 meg movie of the particle detector for the KATRIN experiment being towed at a walking-pace through the picturesque German village of Eggenstein-Leopoldshafen.
Modern villagers–think camphones, not torches or pitchforks–turn out to watch the giant's passage, which also features a truck with 5 gazillion tires and foreigners uprooting street signs and hand-bending saplings out of the path of the monster.
Perky background music doesn't detract from philosophical and psychological interest–or maybe it's just that the movie is long enough to send your brain out for some real wool-gathering.
Tons more background info from Bee. Thanks to Tingilinde for the links and this photo.
---