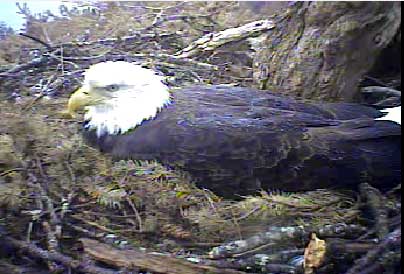 Wind ruffles a feather.
One rain droplet sparkles.
Then another.
The bird turns her head very slighly to one side….
I could watch this all day, even if I didn't have other work I should be doing…
---
Update, April 3: I updated the EagleCam URL–thanks to
Rebecca Blood for the heads up
!
---