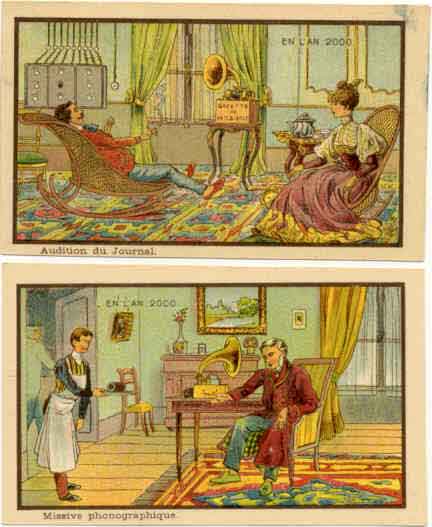 Here we see two French Victorian visions of "l'An 2000"–with both news and personal messages delivered by, er, somewhat earlier versions of the iPod.
Even more amazing, they got the year almost right!
---
For even more graphic Y2K predictions, and some funky flying machines, check out the sorted-by-theme
card-auction website
(
scroll down "Other" to get to "Year 2000"
)–thanks,
Amity
!
---